Not at the same time though.
I am constantly sore. I'm one of those people that is limping around like an old man, clutching my shoulder, and cracking my hips multiple times a day. I have a problem. So you know what I do? I stretch, a lot. Here's a simple routine I put together that is great to do first thing in the morning and last thing before you go to bed at night to get all the kinks out. Obviously complete each stretch on both sides.
10 minute anytime stretch:
Arm cross-overs (hold 30 sec. each side)
Wide legged reach down (hold 1 min.); grasp elbows and hang if it's more comfortable for you
Standing side stretch (hold 30 sec. each side); keep shoulders down and reach OVER, not up
Warrior 2 (hold 30 sec. each side); keep knee over heel, not toe
Child's post (hold 1 min.)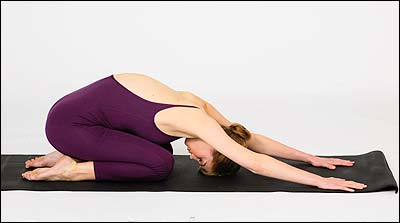 Downward dog (hold 1 min.)
Sitting side stretch (hold 30 sec. each side); keep your chest open
Sitting middle stretch (hold 1 min.); keep your back flat
Cat/cow (move through poses for 1 min.)
—-
Now, I want to talk about Melissa's challenge for a minute. Check out the post for the full details, but I'm choosing to organize 8 little areas of my life. Here's what I'm planning on doing:
Go through every single item of clothing you have. Get rid of stuff that you really don't need/want.
Clean out your car.
Organize your Pinterest boards better and delete dead/unused pins.
Go through your blog reader. Add/delete accordingly.
Create a password/username document to keep track of all your online logins.
Complete or start a project you've been neglecting (apartment shopping).
Create something that will help you stay organized (new app).
Create a functional recipe binder or box to locate frequently used recipes easier.
I can't wait to get started on this! Thanks for coming up with the awesome idea Melissa
—-
Sorry my posts have been a bit random and sporadic lately. I've had a lot going on and a lot on my mind and have really been trying to focus on my in-person relationships. Things should go back to normal after my LA trip next week!
—-
Last but not least, make sure you check out my post from yesterday to enter the Natural Vitality giveaway!
—-
What's your favorite stretch? What is the area in your life you most need to organize? My favorite stretch is pyramid pose and I definitely most need to organize my mind.