Well apparently all of my post titles are going to be country song lyrics now, because it's summer and that's just how it's going to be. Speaking of country music, my mom and I actually just got tickets to go see Rascal Flatts and The Band Perry at the end of June. But it's no big deal, because you guys know I chilled with The Band Perry when I went to see Ellen, so we're basically best friends already. Totally kidding. That was all the sarcasm I have right now. And then later in August, my dad and I are going to see Kenny Chesney, Eric Church, and Eli Young Band. Now I just have to suck it up and buy tickets to Toby Keith and Kip Moore and my summer is set. But not really, because I'm super high maintenance when it comes to concerts and also want to go to all of these:
Jonas Brothers
Train/The Script
John Mayer
Backstreet Boys/Pauly D/Jesse McCartney
Kelly Clarkson
Kid Rock
WHAT IS WRONG WITH ME. No wonder I'm poor. Now that we're on the topic of concerts, want to see how creepy I am? Lady Gaga, T Swift, and Joe Jonas are all so much more beautiful in person. Especially Joe. He better watch out if I ever meet him.
Okay, moving on. Did you all have a good Memorial Day? I sure did. My friend Tara and I went to a local parade and brought along her awesome flat Ellen to give her a little American tradition experience. Somehow we ended up in the middle of the parade, right between the boy scouts and the high school band. Whoops. We had quite a laugh over that one.
After that, I had a ton of things to catch up on. I went for a wonderful run/walk and then did 45ish minutes of strength/toning. I also did a Tara Stiles "relax" yoga routine for 30 minutes, because relaxed is the exact opposite of what I have been lately.
Then I actually had to do some work and made a bunch of client calls, made 3 new training plans, organized all the files on my computer, and applied for a few jobs. Yuck. I know I need to get a real person job eventually, so I figured I would just start looking to try to hopefully find something that doesn't completely disgust me.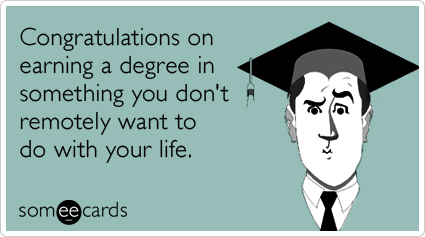 Even though I did all that stuff, I will totally admit that I stayed in my running clothes all day long. Didn't change once. That is my life right now.
And then after a totally wonderful dinner of Jimmy John's subs and pickles, my sister and I settled in with some cranberry wine to watch THE BACHELORETTE FINALLY!!!! I am fully aware that is a totally stupid and fake show, but it's my favorite so leave me alone. And I know Brooke is just as excited, if not more, as I am. I'm not going to recap it, because some of you probably didn't watch it yet, but I'm totally talking about freaking everything on Wednesday, so please don't come here if you don't want to know what happened
Monday nights are the best.
Also, please watch this, because I promise it will make you smile.
Were you super productive or super lazy yesterday? :p