How is everyone doing on this lovely Thursday morning? I am totally obsessed with the fact that there's only 2 days until the weekend and that March is starting tomorrow. February wasn't the best month for me, but I'm determined to turn it around in March and make it rock. I have a lot of fun stuff going on in March:
new families to babysit for
a 5th birthday party for a sweetheart I babysit
tons of personal training sessions already scheduled
running a St. Patty's Day 5K
house sitting for a lady I workout with
not too many weekend plans yet, so lots of time to relax (fingers crossed!)
I also got a call from The Ellen DeGeneres Show yesterday letting me know that our show taping has been moved up a day. WOO! One day less to wait. So for anyone that cares, the episode I'll be in the audience for is going to be airing on April 11th. No worries, I'm sure I'll remind you a million and one times before then anyway.
This is going to drive me nuts. Yesterday on someone's blog they did a WIAW, but a "What I WOULD Eat Wednesday." I cannot remember for the life of me who's blog it was! So if this was you, please let me know so I can give you proper credit. Anyway, they wrote about what foods they would eat if they knew nothing about nutrition, calories, protein, added sugars, etc. I thought this was a super fun idea, so here's what I would eat if I had no knowledge or care for taking care of my body. Here are the foods that I would totally be indulging in on a regular basis.
Costco chocolate chunk muffins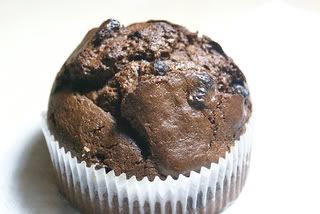 Olive Garden white chocolate raspberry cheesecake
Tostitos scoops, guacamole, and salsa x 1,000,000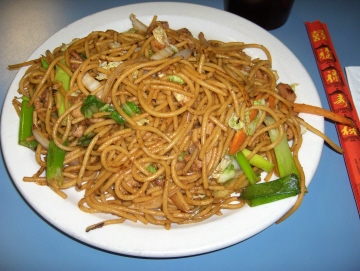 Ben & Jerry's cinnamon buns ice cream
Trix cereal (but the kind with the fruit shapes, not those boring circles they use now)
There's probably more, but that's what first came to mind. Are you kidding me? Apparently I would be 3,000 pounds if I didn't care about health and fitness!
Since we're already on the food topic, can I please just share with you my breakfast from yesterday? I had a bit of an unusual schedule yesterday, so Luke and I had time to sit down to a real breakfast together for the first time in probably like, ever. I got my Perfect Fit Protein packets in the mail a few days ago and decided to try out the protein pancake.
The recipe is super simple:
1/2 banana, mashed
1/2 tbs. almond milk
1 packet perfect fit protein
1/4 cup egg whites
1 tsp. cinnamon
YUM. I topped mine with some cookie butter, the other half of my banana, and a sprinkle of Back to Nature granola with dark chocolate chunks. It's rare for me to not finish my food, but I still had a couple bites left. It was SO filling.
Black coffee and a mimosa (or 3) may or may not have been enjoyed on the side as well.
I also got an awesome workout in yesterday. I didn't quite follow along with the Wednesday schedule for the 5 Day Warm-Up, since I was feeling like mixing it up.
2 Tone It Up ab routines, 3x through each (took me about 45 minutes)
15 minutes stretching
Since I completed an hour of cardio at the gym yesterday, I wasn't feeling any more additional treadmill work today. I'll hit it today!
Here's the schedule for today (wow, this post is getting bullet-point crazy!):
leg/butt circuits at the gym + jazzercise class
training 2 clients
doctors appointment (boo……)
afternoon off to do some seriously needed work on the computer!
Not sure what the plans are for tonight, but hopefully spending some time with my little sister, since she was absolutely devastated she didn't have a snow day yesterday. Poor kid.
What's a food you would eat if you had no knowledge of nutrition?